04.08.2017
NMB Training Centre opened a hall in the building of the Company, in which basic and refresher courses "Medical care on board" will be carried out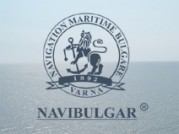 NMB Training Centre opened a hall in the building of the Company on "Primorski" Blvd., in which basic and refresher courses "Medical care on board" will be carried out. The Cabinet is specially designed with equipment, visual materials, manikins and simulators of world manufacturers of medical equipment and offers 12 places for trainees.
This course ensures acquisition of knowledge and skills by the ship's officers of management level and other officials, entrusted by the ship owner with obligations per medical assistance of sick persons and casualties on board, until the arrival of a medical officer or their hospitalization.
Subscriptions and additional information can be obtained by phone: +359 52 683256 and by e-mail: training@navbul.com.