02.08.2017
Navigation Maritime Bulgare continues investing in a new, energy efficient tonnage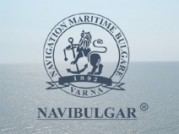 Navigation Maritime Bulgare has signed a contract with one of the top three largest shipyards in China for the construction of new 4+2 bulk carriers. The vessels will have a new, extremely efficient design and will be equipped with the latest engines, mechanisms and technologies. Each vessel will have a deadweight tonnage 45, 000 (DWT), maximum draft of 10.80 meters and a reinforced hull, and a propulsion complex for sailing in icy regions such as the Baltic Sea, the Azov Sea and Canada. The vessels will also be distinguished by having the largest cubic capacity of cargo spaces in that segment. The first vessel is expected to be delivered as early as mid-2019, and the Chinese shipyard has already confirmed that within one year it will be able to deliver the other five vessels. The names of the first four vessels are already determined – "MIDZHUR", "PLANA", "MALYOVITSA" and "BUZLUDZHA".
The new investment of the Company will exceed 100 million dollars, but the Management of Navigation Maritime Bulgare considers that it is time for a step-by-step transition to the most modern and efficient ships possible. According to the Management, this is the only way to strengthen and improve the competitiveness of the fleet, and the market positions of the Company, respectively. As a reminder in the past few months, the fleet of Navigation Maritime Bulgare was increased by two brand new vessels from the last generation ("Bluetech 42" – "RUEN" and "RILA"), and the last two ships from the project – "ROZHEN" and "MUSALA" will be completed within 2018.
By signing these contracts, Navigation Maritime Bulgare will operate its own tonnage of more than 1.5 million tons, with an average fleet age of less than 7 years, by mid 2020, aiming to become the largest ship owner of the so-called "Handy size" bulk carriers in Europe.

Press Center of Navigation Maritime Bulgare