FERRY / ФЕРИБОТИ
Ferry Schedule
The abovementioned schedule is preliminary and subject to changes in the course of its execution, depending on the circumstances that the operator considers to be reasonable.
Аny changes to the abovementioned schedule will be reflected immediately for the current website.
Presentation of Ferry Services
Two identical ferryboat vessels operated by NAVIBULGAR ("Geroite na Sevastopol" and "Geroite na Odesa") each with total carrying capacity of 108 waggons/900 cars/100 motor trucks up to 16m length operate the regular lines:

Varna - Chernomorsk - Varna

Varna - Poti / Batumi - Varna

Chernomorsk - Poti / Batumi - Chernomorsk

The trade name of Navibulgar's ferry line forwarding branch is FERRYSPED. It provides a "door to door" carriage of all types of cargo (railway rolling stock, trucks, and containers, passengers, deck cargo and cars) to and from Belarus, Kazakhstan, Uzbekistan, Georgia, Armenia, Azerbaijan, Afganistan, Turkey, Greece, Macedonia and Serbia, using railway, maritime and auto transport.

Ferrysped together with Company partners offer several transport schemes for cargo shipment from Europe to Transcaucasia and Central Asia.

VARNA - ILYICHEVSK - POTI/BATUMI is the part of Transport Corridor Europe - Caucasus - Asia (TRACECA)


Main advantage of ferry service
Possibility of cargo transportation without trans-shipment guarantees
Higher safety and speed of delivery in comparison with traditional shipments
Flexible tariff policy, based on the progressive discount system
Single payment for a multimodal transportation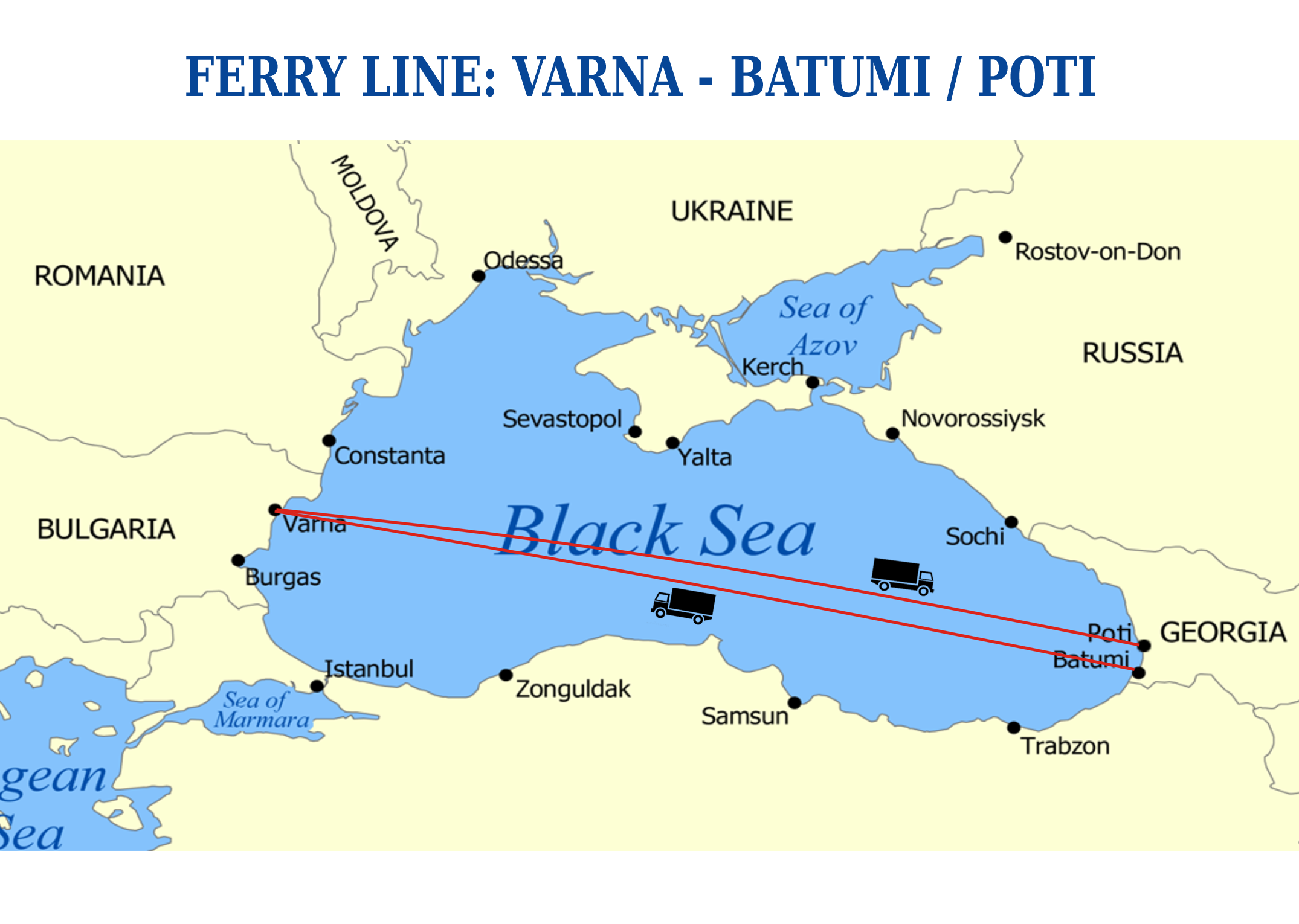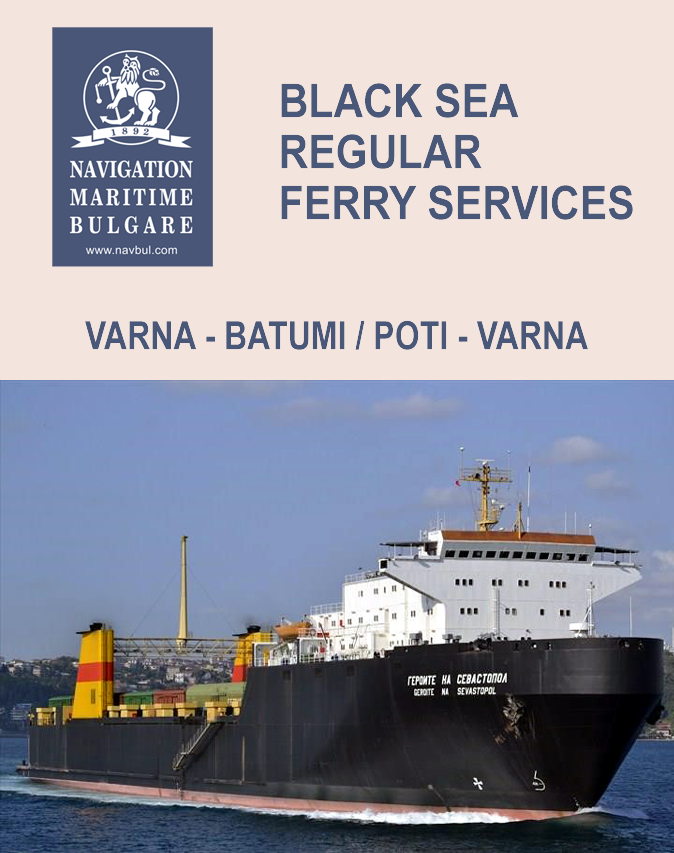 Contacts:
tel.: +35952683409, +35952683242
mob: +359888449052
fax: +35952632876
email: ferry@navbul.com


Working hours :
Mon-Fri: 08:30h - 18:00h
Sat-Sun: Inquiries by e-mail.